Funny Periodic Element Gold Goldfish Mug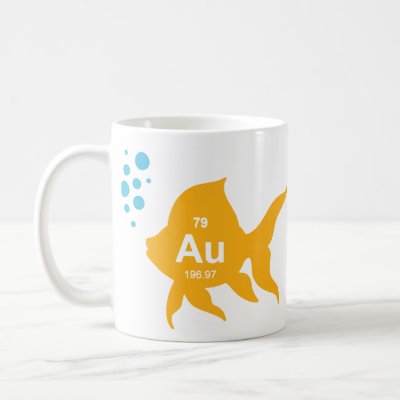 Instead of a square to represent a letter or letters in the style of the periodic table, here a shape related to Gold (Au) is featured: a Goldfish silhouette in yellow!
This unique element design shows the atomic number of gold (79) along with its representative letters (Au) in white against the yellow goldfish. Blue bubbles float up from the fish's mouth, adding a cute element* of whimsy to this funny design.
This Periodic Element Goldfish mug would make a great gift idea for a pet fish owner, chemists, and anyone who appreciates both!
More Elemental Goldfish Gift Ideas