Funny Ha Element of Wit, Wisdon, Insight T-Shirt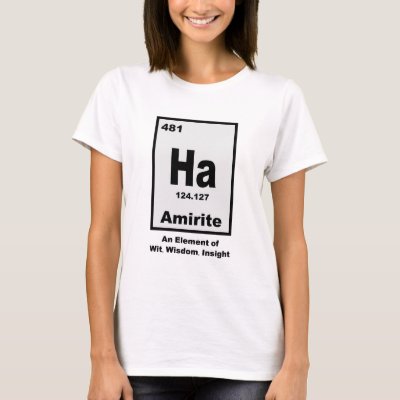 Show off your sense of humor with this unique design inspired by the periodic table. The element abbreviated with the letters Ha is entirely made up. Other parts of the elements features also take fun, creative liberty: the name of the element is Amirite, and the atomic number is 481. The boxed design is captioned An Element of Wit, Wisdom, Insight.
Shown here on a women's white t-shirt, this fun design can be transferred to a different apparel style or color, to best suit your wardrobe, or your funny gift recipient.